OUR RECOMMENDED Johnson & Johnson PRODUCTS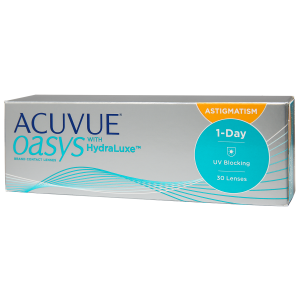 ACUVUE OASYS® 1-Day for Astigmatism
ACUVUE OASYS® 1-DAY for ASTIGMATISM Brand Contact Lenses are designed with Hydraluxe™ Technology to help make the feeling of tired eyes a thing of the past. The design of these daily contacts for astigmatism also help to provide clear, consistent, stable vision all day long—whether you're relaxing on the couch or playing sports. KEY FEATURES These daily d ...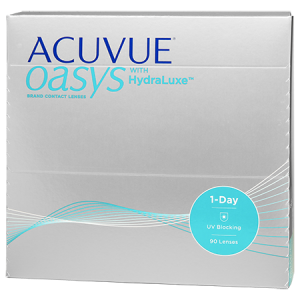 ACUVUE OASYS® 1-Day with HydraLuxe
ACUVUE OASYS® 1-DAY is designed with HydraLuxe™ Technology to help keep your eyes feeling comfortable throughout the demands of your day. This contact lens has tear-like properties that work with your natural tear film each day, providing all-day performance and excellent comfort, vision and handling. KEY FEATURES If your eyes feel tired from staring at digital devices or work ...